The reason why I chose Sasha Pivovarova as my first Muse Of The Moment post is simple: she's fucking awesome. This Moscow born model/artist has an impressive range, being able to tie a three year run with Prada and an editorial regular. To me she is the heroin chic version of another favorite model of mine, Gemma Ward. In the modeling world where "In- Models" are out the next this Russian beauty has serious staying power.
In case my little love note didn't persuade you check out some pictures for yourself.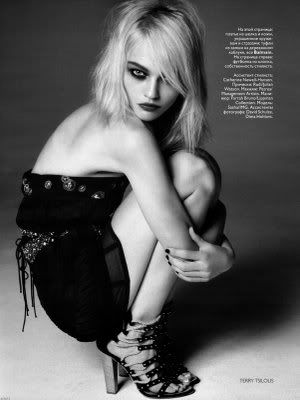 P.S. How awesome is her John Galliano imitation?